Welding Services for Palm Harbor, Clearwater, St Petersburg, Dunedin, Oldsmar, Tarpon Springs, and Beyond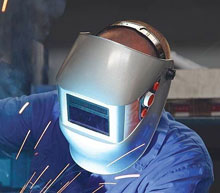 From repairing a golf cart frame to building a battery case, Golf Cart Services offers welding services for many golf cart repair or maintenance tasks as well as general welding needs. With more than 50 years of combined experience and a complete dedication to customer service, we have the skills needed to provide you with reliable, precise welding services. At Golf Cart Services, we're happy to serve both residential and commercial customers, so whether you have a personal golf cart in Clearwater or an entire fleet in Tarpon Springs that needs welding work, you can rest assured that no job is too big or too small for us.
In addition to welding services, Golf Cart Services offers preventative maintenance for your golf carts, even coming to your site with our mobile team to service your carts, eliminating the stress and expense of having to transport the carts to our facility. Perfect for commercial customers who have a large fleet to care for, our mobile repair and maintenance service is also helpful for residential customers who may not have the time or means to transport their cart themselves.
For more information on our welding services or other offerings like 4 passenger golf cart conversions for Clearwater, St Petersburg, Tarpon Springs, Largo, or another Pinellas County city, contact Golf Cart Services today.